Pure First Anamorphic Zoom 40-100mm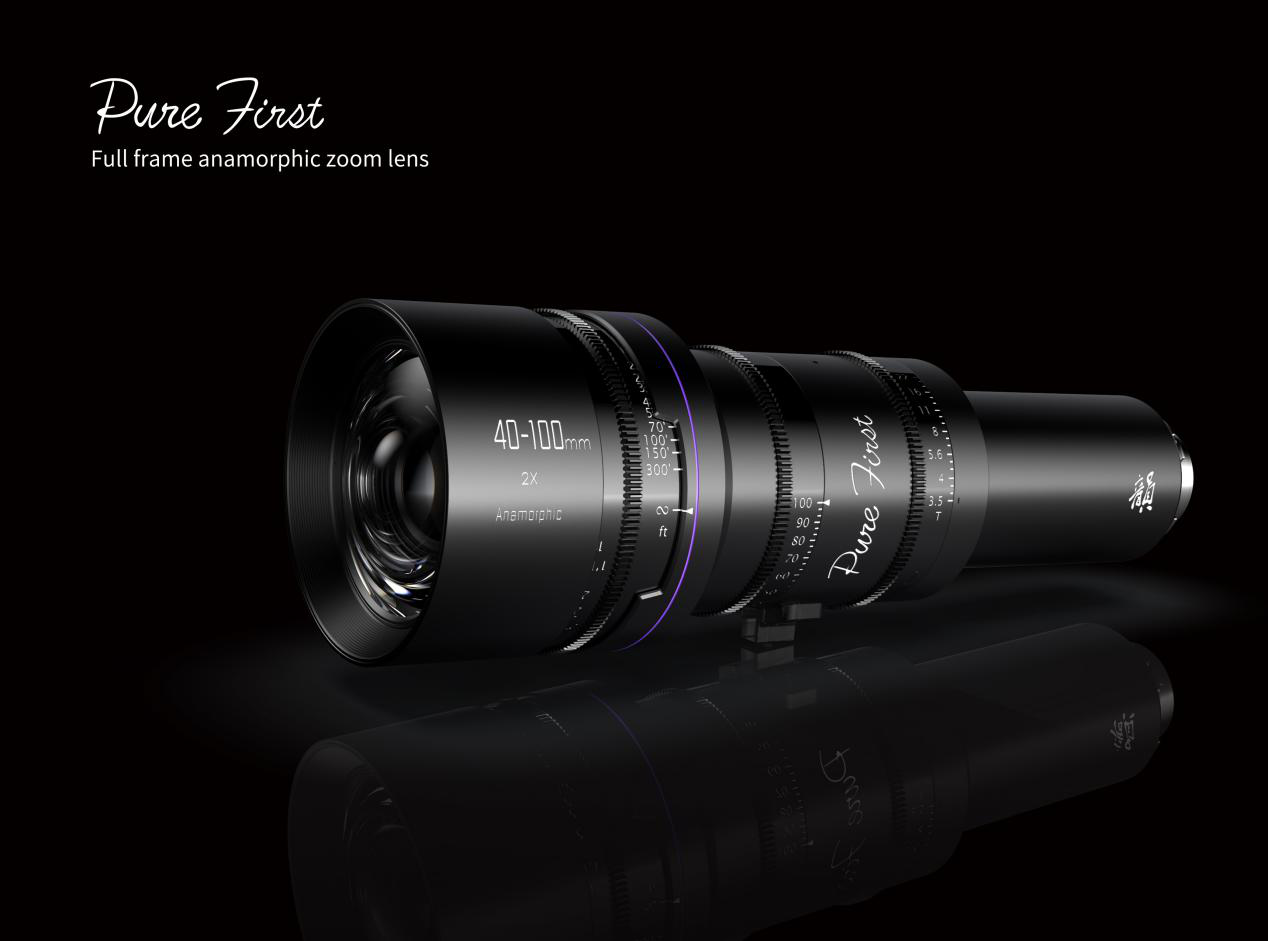 Pure First Anamorphic Zoom 40-100mmT3.5 2x
Full frame
It is the first full-frame anamorphic zoom lens in the world that covers from the ultra-wide angle to that of medium telephoto. The max format cover of the lens reaches 50mm. We name the lens "韵 (Yun, or Yün)", which means musical sound in Chinese.
Extraordinary images
The lens makes an outstanding space compression by retaining the perspective of long telephoto and the wide angle of view. The advanced optical design also ensures a highly uniform field illumination, from the centre to the very corners of the image. Focus breathing is virtually not noticeable, distortion is kept to an absolute minimum and straight lines stay straight, even at close focus. The cutting-edge lens technologies built into the Pure First anamorphic zoom render an inverted image at the sensor plane, but users can adjust it by simply pressing a button on most high-end digital cinema cameras.
Middle anamorphic
Usually the cylinder is installed at the front of a zoom lens to compress images which are then presented to the sensor through spherical glasses. Differently, we put the cylinder at the middle of the lens, which means, it firstly captures images in an ultra-wide angle of view, and then compresses them into the full frame. That means no lose of information and no observable distortion in images.
Mount
Interchangeable PL-mount that can be easily changed to E, EF, L and LPL mount. We have the four alternative mounts in stock to be sold.
SPECIFICATIONS
Demo