IBC Show 2019: Pure First Anamorphic Zoom 40-100mm T3.5 2x is first announced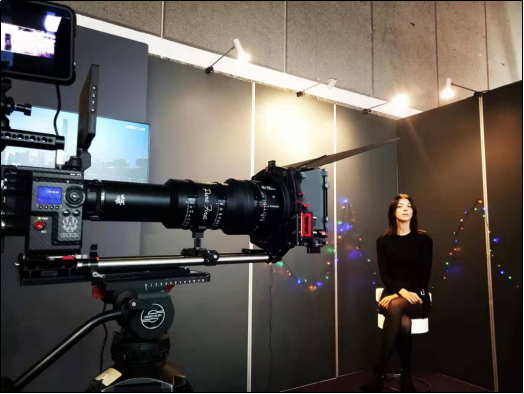 Pure First Anamorphic Zoom 40-100mm T3.5 2x
At IBC Show 2019 in Amsterdam, Spirit Lab announces a brand new product: Pure First Anamorphic Zoom 40-100mm T3.5 2x, the first full-frame anamorphic zoom lens in the world that covers from the ultra-wide angle to that of medium telephoto.
It's a middle anamorphic zoom lens with extraordinary space compression and shallow depth of field by retaining the perspective of long telephoto and the wide angle of view. The advanced optical design ensures a highly uniform field illumination, from the centre to the very corners of the image. The focus breathing is barely noticeable and the distortion is kept to an absolute minimum. The lens also succeeds in eliminating the oval light spot and blue/white horizontal flare-some cinematographers may have a taste of it. Such a design is to be in line with other lenses of neutral style and thus produce natural images.
Beside that, the Pure First anamorphic zoom has kept the same image style with Spirit Lab cine prime series: soft in-focus, sharp out-of-focus, rich information and well-controlled distortion and breathing.
The lens attracts much attention from the visitors, and it is reported on "The IBC Daily" and by media like Newsshooter.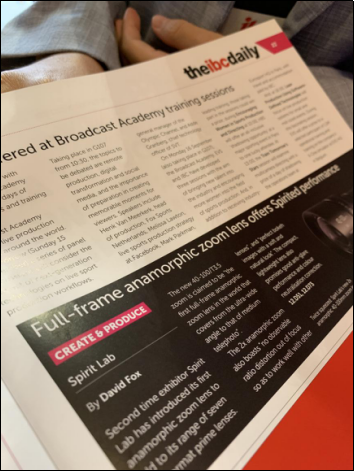 Pure First Anamorphic Zoom 40-100mm T3.5 2x appears on IBC Daily.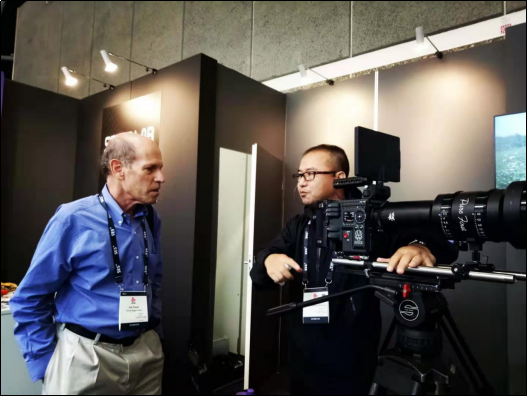 Jon Fauer, editor of Film and Digital Times, visits the booth of Spirit Lab at IBC Show.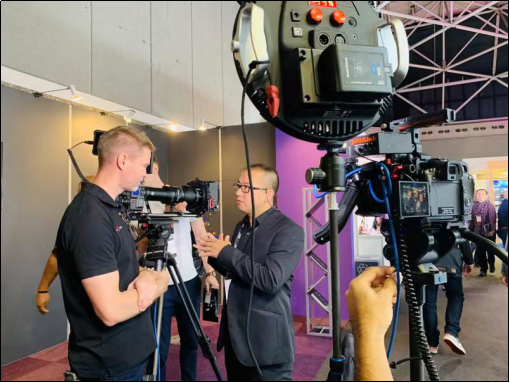 Newsshooter interviews Ray,the product manager of Spirit Lab.
URL of this article: https://www.spiritlaboptics.com/en/news/390.html