Spirit Lab Zoom 20-50mm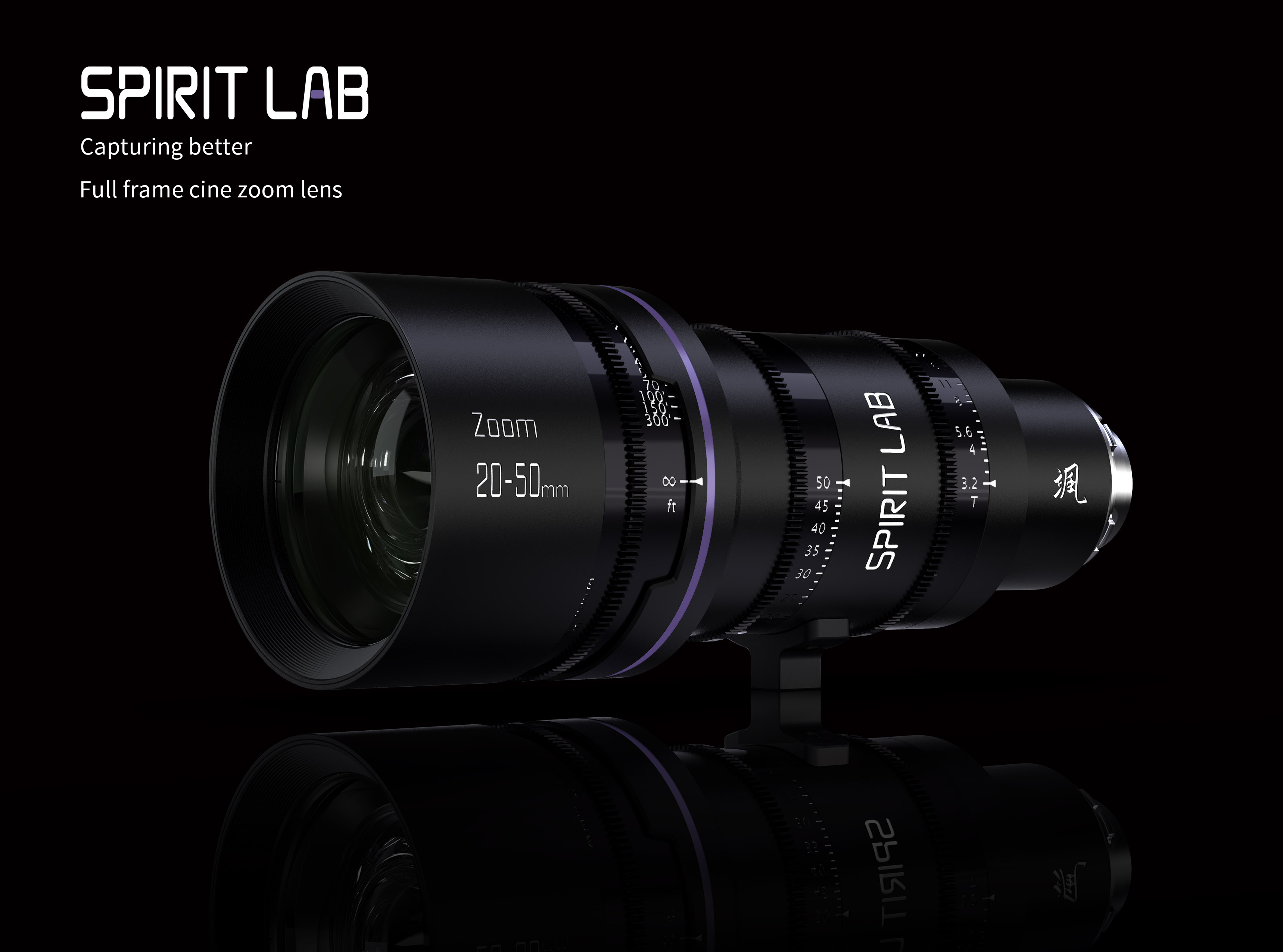 Spirit Lab Zoom 20-50mm T3.2

Full-frame cine zoom
A substitute for multiple lenses
Spirit Lab pioneers the industry and timely brings the cine zoom as the age of full-frame filming comes. It provides cinematographers another reliable choice of easy shooting, and we name it "飒 (Sa)", which means fierce wind in Chinese.
No distortion
Zero distortion all through the zoom range even when the shooting distance changes
Minimised image distortion benefits both cinematographers and the audience. It enables cinematographers to freely adopt various creative techniques to express their ideas in films, which will finally improve the audience's watching experience.
No breathing
Superior control of breathing effect
Spirit Lab adopts advanced technologies such as floating compensation and displacement compensation to effectively control the breathing effect to an imperceptible level. A lens with minimised breathing effect avoids cinematographers to be distracted when switching focuses, so that extraordinary images can be captured.
High resolution
Super high resolution kept from the centre to the edge
Spirit Lab Zoom 20-50mm rebuilds the reality in a non-stylised and high-quality way, transmitting images with less loss. It is particularly suitable to be used with green screen cutouts and MOCO for re-composition, and also helpful to produce immersive images.
Excellently parfocal
Focus only driven by follow focus ring
The accurate focus of Spirit Lab Zoom stands the test of projection on big screen even if the take is at a full-opened aperture. The lens is so competent that cinematographers can always trust its reliability and accuracy.
Anti-glare
Glare is suppressed to produce extraordinary images
Spirit Lab Zoom 20-50mm greatly reduces ghosting, glare, and contrast degradation caused by reflection and structural design when light comes in. More than that, the solid and precise coating realises the neutralisation of color that helps to work well with other lenses.
SPECIFICATIONS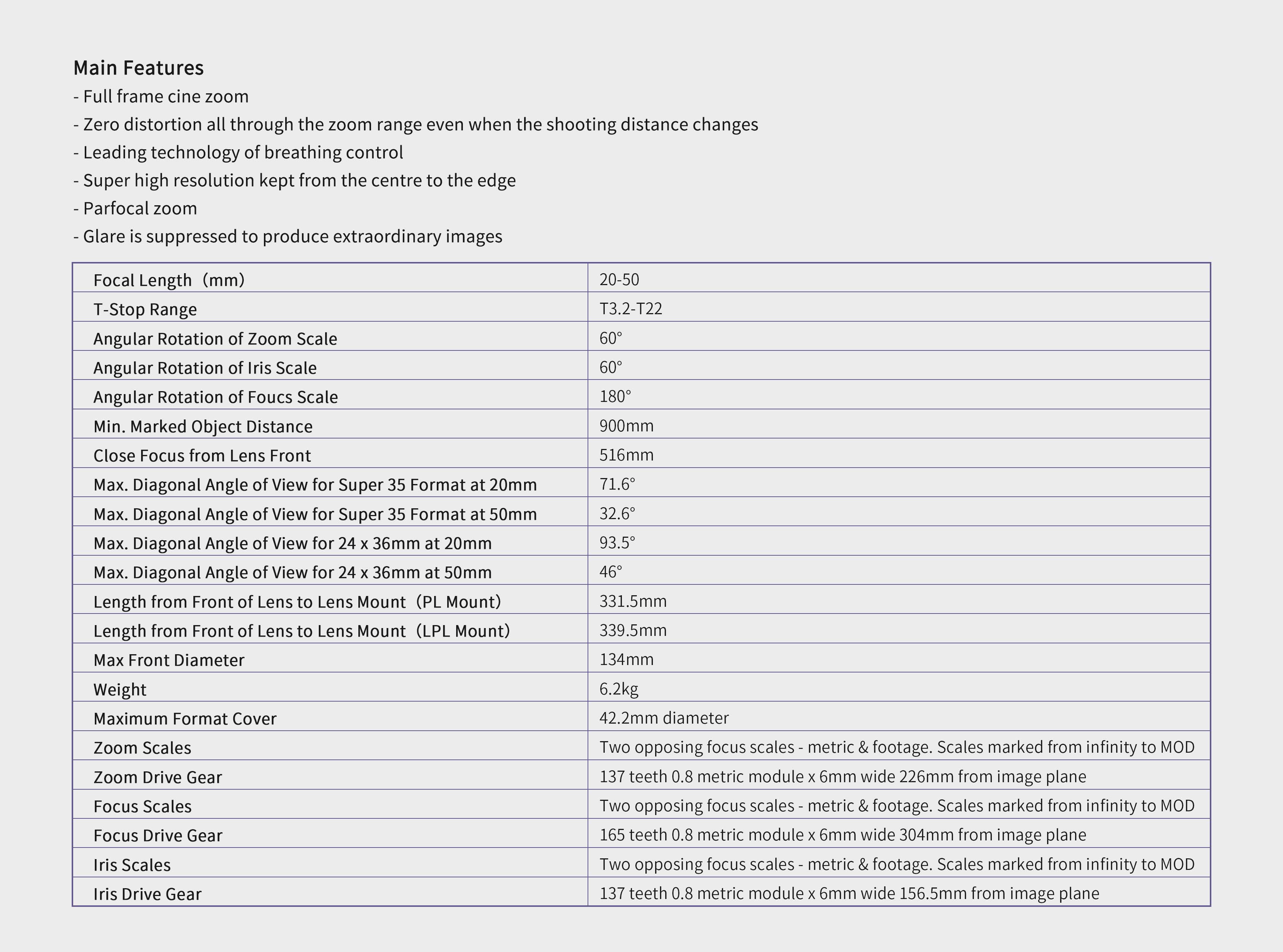 Demo